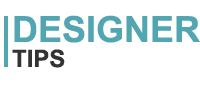 All taps should be fitted on the corner of the tiles so that while fitting, the tiles don't break.
Taps require high pressure, thus ensure it before buying. A pressure pump is a must to enjoy your shower.
Ensure all fittings to have ceramic washers.
All cold water pipe should be of copper, galvanized iron or C-pvc. The galvanised iron pipes should be insulated with asbestos.
All PVC pipes should be heavy grade .
All incoming pipes should be pressure tested before they are plastered over.
Drainage pipes of PVC can be used instead of the cast iron, because it corrodes very easily.
Avoid exposed pipes inside the bathroom, or try not to let it run for more than 6 ft before joining the drainage system.
To cover the exposed pipes, a wide ledge can be built in the EWC area which can also add to the aesthetics by keeping a flower vase on top.
A stainless steel railing support is ideal for elderly people, one inch thick, runs the full length of the wall, and between the shower and toilet.
Towel rack near the shower area is a must.
Toughened glass shower partitions are a must to separate the wet & dry areas.This reduces maintenance of the bathroom considerably.
Dilute hydrochloric acid may be used to wash EWC's and Ceramic tiles(make sure the taps are covered with a plastic bag while using acid & make sure you apply acid on a small portion to check for any reaction).White vinegar can be used to wipe tap fittings of stains.We also have a product called GLITZ which can remove calcium stains.
Wipe all taps, EWCs,Wash-Basins and Tiles with a dry cloth once everyday. It retains its luster for a longer time.
Pedestal basins are preferable for smaller toilets where as counter wash basins for larger ones. The counter can also help in keeping your toiletries.
A linen closet is an additional boon if space permits.
Correct plumbing is of utmost importance. The main water tap area should be near the slope next to the EWC so that the area around it is always dry. This is specially important when dealing with limited space.
EWC should be positioned where it cannot be seen on opening the door.
On an average a person uses 180 liters of water a day, hence if storing water is required, loft tanks accordingly, should be provided depending on the number of users.